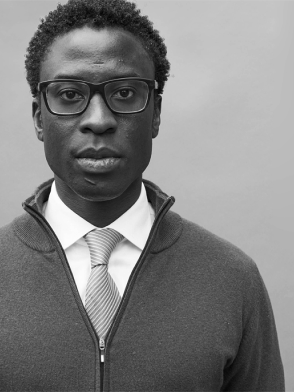 Ini Archibong
Born and raised in Pasadena, California, Ini Archibong discovered his passion for the arts at Polytechnic, a highly academic college preparatory school. Polytechnic emphasizes multidisciplinary education; its expansive art programs allowed Archibong to explore woodworking, 3D digital art, enameling, batik, and sculpture, as well as ceramics, his main artistic focus.
After high school, Archibong continued his studies at University of Southern California's Marshall School of Business. Realizing that he could not ignore his creative passion, he opted to focus on fine art and architectural design. He worked for two years at George Architecture in South Pasadena, where he learned the essential skills of the trade and strengthened his application to the Art Center College of Design. In 2007, he was accepted into Art Center's Environmental Design program, with both an Edwards Entrance Scholarship and an Art Center Outreach Grant.
During internships in San Francisco and New York with Eight Inc., Archibong was directly involved with designs for the Mankas Lodge in Inverness, a proposal for the Norwegian National Museum of Art in Oslo, and concepts and design for Nokia's flagship stores launching in 2011.
Interested in the intersections of engineering, fine art, and architecture, Archibong is influenced and inspired by the work of Alphonse Mucha, Santiago Calatrava, and Buckminster Fuller. Archibong received his Bachelor of Science Degree in Environmental Design from Art Center in 2012.