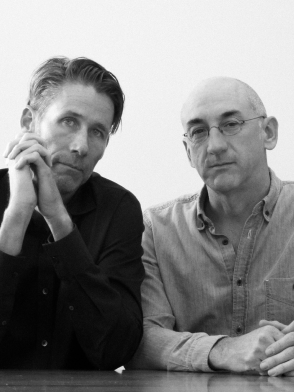 5D Studio
5d is a multidisciplinary design studio specializing in communication and brand design, furniture, and interior design.
David Ritch studied Architecture and Urban Planning at the University of Cincinnati before receiving a BS in Industrial Design.
Mark Saffell is a graduate of Ringling College of Art and Design, where he received a BFA in Interior Architecture.
Over the past two decades their studio has focused on corporate, healthcare, educational, and residential furniture. Their experience spans highly developmental ergonomic task seating to more fashion driven soft seating products.
Saffell and Ritch's work has been recognized with numerous awards from ID, IIDEX, IIDA, Best of Show at Neocon and IDSA- Design of the Decade. Their work has been featured in exhibits at the Cooper Hewitt National Museum and the Pasadena Museum of California Design.