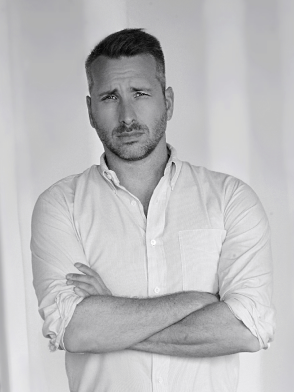 Cory Grosser
Cory Grosser is an American product designer, brand strategist, and educator. In 2002, he founded his studio in Los Angeles. The same year, he had his first international exhibition in Milan and secured his first consulting project from a Fortune 500 company. Since then, he has gone on to become one of America's top independent product designers. His career balances design work for high level European design brands, strategic consulting engagements for large corporations, and teaching the next generation of designers. His work has been featured in books and journals worldwide, including the covers of several magazines. Surface Magazine named him one of the Top Avant-Garde Designers in America." His work has appeared in television and movies in the US and abroad.
Cory has won several awards, including an ID Magazine Design Review Award, Best of Neocon Award, a Gold Award at IIDEX, and an I.Dot selection representing the best of Italian Design. His work has been shown in exhibitions and museums worldwide.
Cory is active in design education. He is a faculty member of Art Center College of Design in Pasadena, CA. He's taught advanced studios sponsored by Chrysler, Roxy, Honda, Ford, Indy Racing League and Bernhardt Design. He's also served as a judge in several design competitions including the 2007 Bombay Sapphire Designer Glass competition, the selection committee for the Salone Satellite in Milan and the Spark awards. He has given talks and lectures internationally in cities as diverse as Milan, Toronto and San Salvador.
Born in Rochester, NY, Cory holds an Architecture degree from the State University of New York at Buffalo and an Industrial Design degree from Art Center College of Design.
Variations

Variations