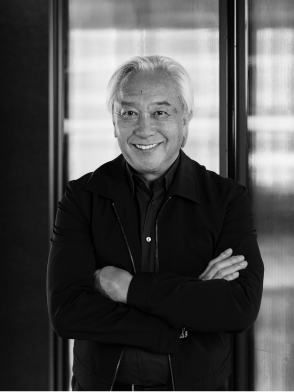 Gary L Lee
Gary Lee is the President and founder of the design firm Gary Lee Partners, located in Chicago, New York, and San Francisco. During his tenure in the design industry, Gary Lee has received numerous awards, including "Metropolitan Review" Designer of the Year in 1990, "Interiors" Designer of the Year in 1992 and an induction to the "Interior Design" Hall of Fame in 1993.
Gary Lee almost immediately began to gather accolades for his interior and product designs after graduating from the University of Michigan's School of Art and Architecture. His ability to envision how the details of a design flow seamlessly into a larger object or space has reinforced the clarity of his overall vision during the past two decades. Gary Lee's designs clearly and gracefully respond to his client's needs, and there is an underlying quality that makes his designs stand out.
Furniture design continues to naturally interweave with Gary Lee's interior design, and he finds that designing interiors inspires his furniture. The clarity of Gary Lee's early vision of the relationship between furniture and interior design remains evident and now resonates throughout the designs of Gary Lee Partners.